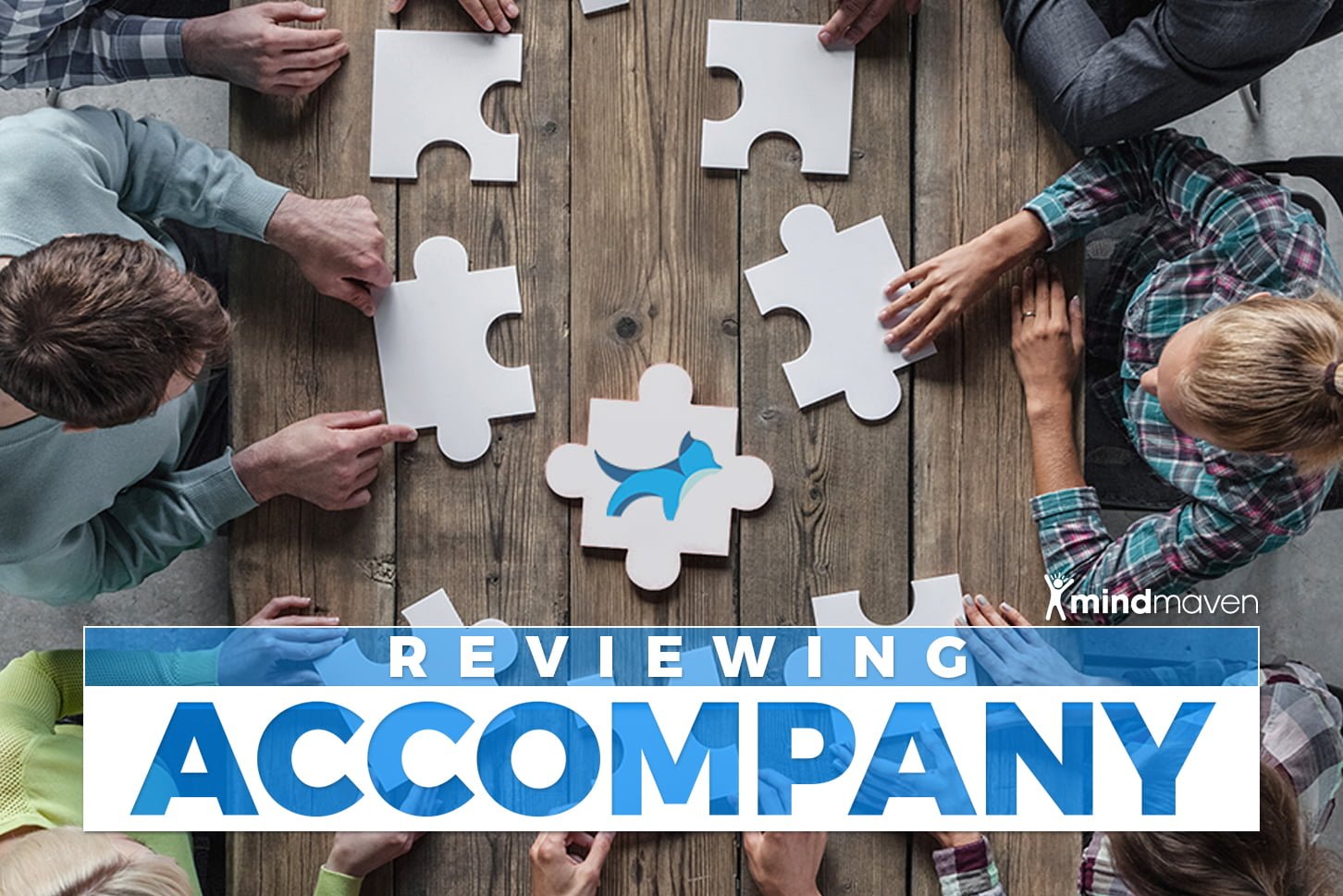 Every day, it seems more and more tools are becoming available that allow us to interact with our network in new, exciting, and powerful ways. Some of these tools deserve your attention, many don't. I want to introduce one I believe does: Accompany.
Put simply, Accompany is a web and mobile app that allows you to be the first-to-know and first-to-respond to relevant news about the most important people in your network.
As of writing, Accompany's still in beta and remains largely undiscovered, but I don't think this'll last long; I truly believe this tool has the power to influence the future of how we interact with our relationships.
This post is our review of Accompany. If you're looking for an in-depth guide, download and read our free book: The Definitive Guide to Accompany: How to Use Accompany to Generate Breakthrough Opportunities from Your Network.
That said, let's get into it: What is Accompany, what can it do for you, and how do you use it?
What is Accompany?
In their own words, Accompany is a "CEO's best friend … [that] delivers all your people and company research right to you so you can be ready for anything."
But what does that mean? Put simply, Accompany is a cross between a relationship-based data aggregator and a next-generation contact management solution.
Their AI-driven algorithm compiles highly-relevant news stories about the most important people in your network and presents that information in a clean, easy-to-navigate interface.
Although Accompany does a great job of letting you store any kind of relationship-focused data (including contact information, "We Met" statements, or personal/professional interest), I believe one of their most powerful features is their real-time, people-based news feed.
This feed collects content from around the web written by, featuring, or even just mentioning your contacts; everything from blog posts to press releases to major news articles to their latest tweets.
This feature, in combination with their robust personal profiles, leads me to believe Accompany might even end up becoming a LinkedIn alternative. Because Accompany is built independent of LinkedIn's data (and seems to leverage new sources that LinkedIn doesn't), I wouldn't be surprised if they ended up giving them a run for their money.
But instead of speculating about the future of Accompany vs LinkedIn, let's talk about what Accompany can do for you right now.
What Accompany Can Do for You
Accompany specializes in providing high-quality information about the people in your network. But before we talk about what to do with that information, let's take a quick look at the five most common types of content you'll see in network Accompany, or what I like to call The Classics:
Product announcements:
Career changes: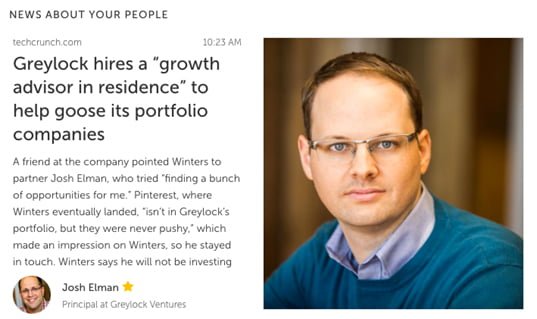 Funding events:

Companies bought or sold:

Quotes or mentions:
Note: Although those are the most common types of Accompany content you'll see and respond to, they're not the only types. Also expect to see unique content created by your contacts, social media updates, and press releases.
And while all that information is interesting, it'd be a shame if the only thing you used it for were entertainment.
To really get the most out of Accompany, you want to use that information to create interactions with your network that are perceived as relevant, valuable, and meaningful.
Because the more high-quality interactions you deliver, the more top-of-mind you become. And the more top-of-mind you are, the more likely your contacts are to think of you when they encounter the types of valuable opportunities you want to hear about.
Or, in other words: Interactions lead to mindshare. Mindshare leads to a higher likelihood of referrals and opportunities. And increased referrals and opportunities lead to a greater level of personal and professional success.
How to Use Accompany
Accompany just provides the information and the opportunity for interactions. At the end of the day, it's up to you to use that information and create interactions.
The easiest way to do this is through email: Just skim a news story then send an email to whatever contact was featured. This approach works, but be careful to avoid the "congrats trap."
It's easy to turn every email into a simple, "Congrats on <insert accomplishment here>." You know the type:
"Congrats on the new hire!
"Good job on the new blog post!
"Loved your Interview!"
Sure, those are better than nothing. But emails like that are flat, bland, and, ultimately, forgettable. If you want your interactions to make an impact, you need to invest a little more thought and effort. Try infusing your emails with one of these three elements:
Joy for the success of others: Celebrate someone's major accomplishment.
Genuine cheerleading: Cheer someone on for making a good decision.
Empathy: Encourage someone facing troubled waters.
If you want to see some great examples of what these emails look like (and learn how to write them), read our free book: The Definitive Guide to Accompany: How to Use Accompany to Generate Breakthrough Opportunities From Your Network.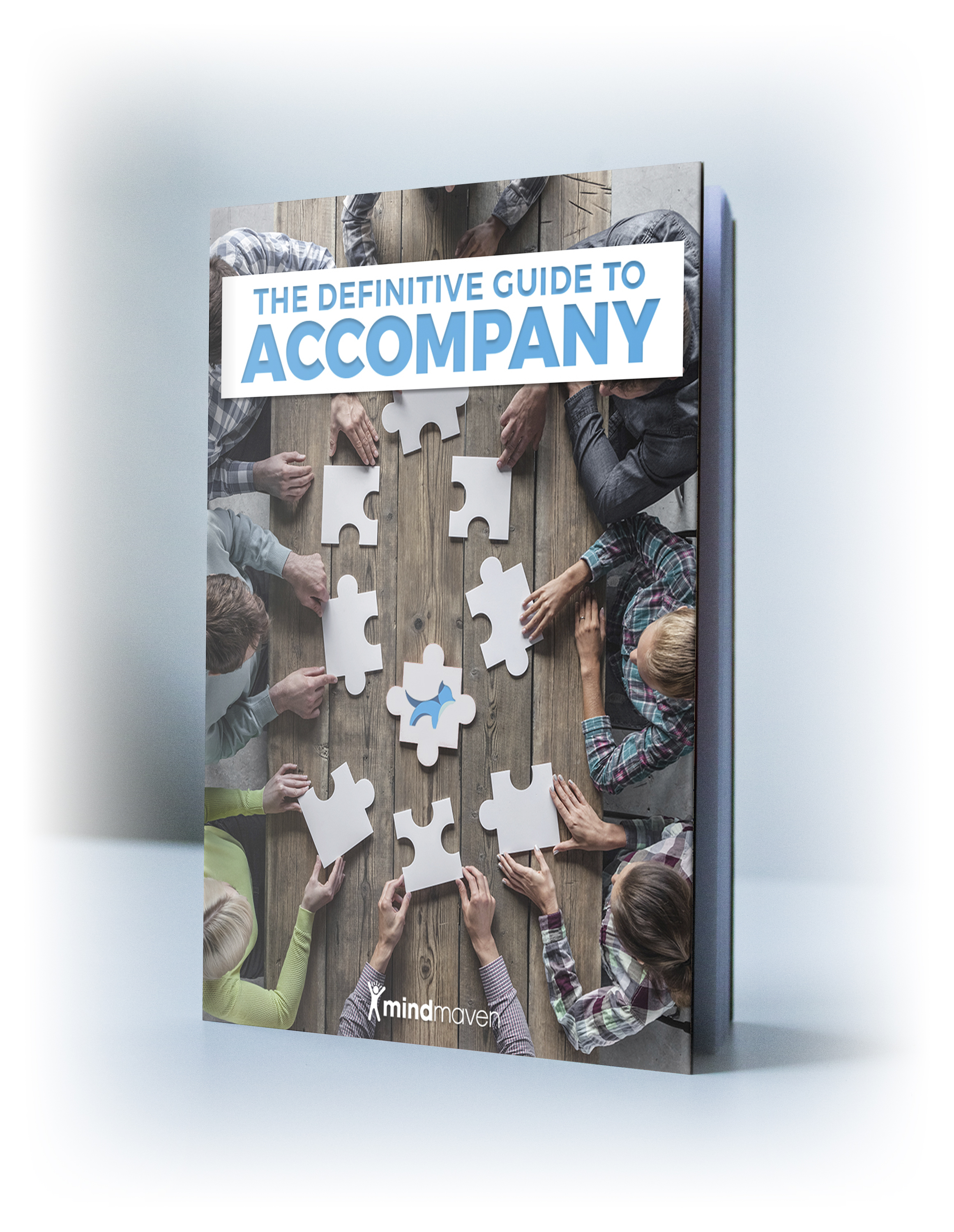 About the guide: We've been using Accompany since beta launch and became so excited about it we wrote a book to share our best practices with the world. In this top-to-bottom guide, you'll learn everything you need to know to be successful with Accompany, including:
How to optimize your newsfeed for relevant updates about the most important people in your network,
How to write emails in response to news stories that will be perceived as relevant, valuable, and meaningful,
How to quadruple the impact of your email interactions (along with 7 other tips to set yourself up for success with Accompany), and
Why it's important to be wary of press releases (along with 5 other common Accompany pitfalls)
As far as I'm aware, this is the first guide of its kind; and if you want to supercharge your Accompany ROI, I believe it's a must-have.
Getting Started with Accompany
In conclusion: We at Mindmaven are very excited for Accompany's continued development and launch, and hope it will be out of private beta soon.
If you're intrigued by Accompany, don't let beta scare you off. It's been one of the smoothest beta experiences I've had, and I'd encourage you to get a jumpstart on Accompany by clicking here to sign up for early access.
If you do, make sure you work through our free Accompany guide to ensure you're getting the most out of the product.
And once you have some experience with it, I'd love to hear your thoughts, challenges, and successes. Share them in the comments below!