Mindmaven Blog
Get on our list to be notified when we post new resources on how to develop your superpowers.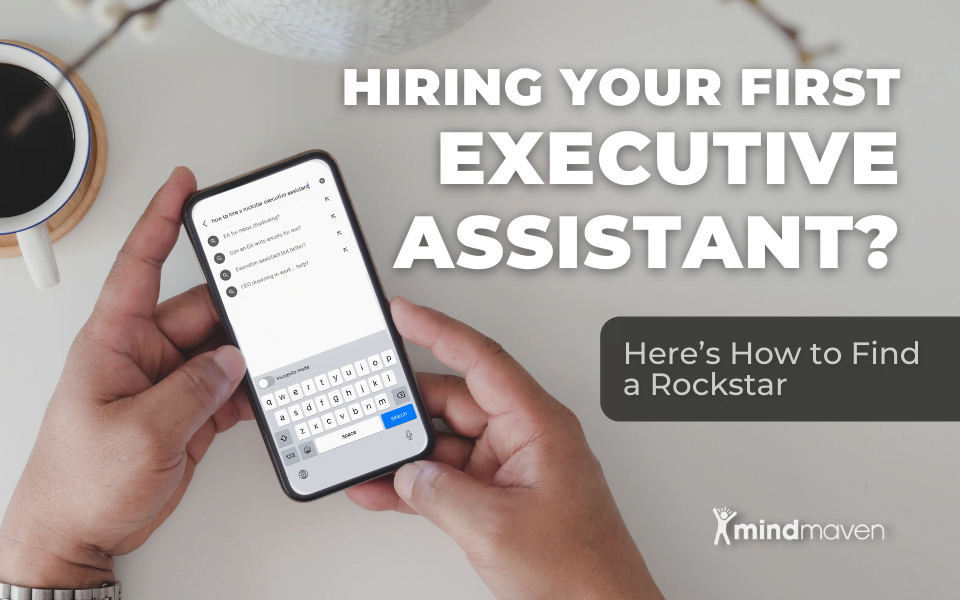 Hiring Your First EA? Here's How to Find a Rockstar
What to Look for in Your First EA The Most Important Search of Your Career It's a new day at your young startup company. The energy is palpable as the cap table excitedly discusses the next hire—something that desperately needs to happen to keep with up with the...
Intrigued?
True Greatness Is Calling. Let's Talk!