I recently met with First Round's Bill Trenchard, who is a managing partner and has helped startups launch and manage through hyper growth and win. I asked him about the traits he'd seen in the most productive CEOs, and he identified six characteristics that CEOs develop when facing the challenges of scaling the company and scaling themselves.
Scaling the Organization  
1. Relentless focus.
When Bill met Mark Zuckerberg in 2005, he asked him what his focus was at that time. Mark said he was focused on two things: 1) getting more users to Facebook, and 2) getting them to use it more often.
In this relentless focus, Bill sees one of the traits of successful CEOs. "The best CEOs have an incredible ability to cast aside and ignore the distractions that inevitably come up and just focus on what really is going to drive results for the business," he states.
2. Getting the team to move extremely quickly.
According to Bill, the highest point of leverage as a startup CEO is setting the pace for the rest of the team. He believes that a lot of it is modeling and pushing: how the CEO makes decisions, how quickly he makes them, and how he challenges the team to rise to the occasion.
The highest point of leverage is setting the pace for the team. Tweet this
For instance, if a decision needs to be made on a product feature, a lot of people say, "I'll make the decision by the end of the week." The successful CEOs say, "No, let's make it today." If the team wants to push new features every two weeks, the CEO says, "Let's push them out every 3 days." If somebody responds with, "We can't possibly do it in 3 days," the CEO says, "Why not? We'll do smaller releases. We'll do it in smaller chunks, but in the end we'll do more."
Bill has seen CEOs actually walk around and ask the team, "How can I help you move things faster?" and "What if you did it this way?" By doing this, they walk them through their way of thinking.
3. Scaling repeatability.
"Another way," Bill says, "is thinking of how to scale repeatable processes." You can write down playbooks for anything you do more than three times. This way you never get held up by people wondering what the next step is. At Mindmaven, we agree. It basically comes down to writing down processes so that you can hand them off to your team. It's a habit to establish early on during the growth of your company, allowing you to scale more effectively.
Scaling Yourself as a Startup CEO
With a growing organization there are often increased demands on your time, no matter how good your team is. This causes you to become more reactive instead of having the focus that's needed to take the organization to the next level. When the demand for time becomes overwhelming, the question becomes: How does the CEO keep pace as the organization scales?
1. Protect your time by saying no.
The most productive CEOs are extraordinarily good at prioritization and staying focused. One way they do it is by saying no. Bill says this is hard to do because most people want to be helpful instead of turning down requests. 
"It´s about where you spend time," Bill states. "It's the relentless ability to say no to your own meetings and the requests that come in for you." He says a lot of CEOs outsource their calendars to an assistant, but some CEOs like to manage it themselves. "The calendar is your time," he says, "and if you don't control the calendar religiously you just become overwhelmed with stuff."
2. Triage your Inbox.
Most executives spend way too much time in email. "It takes up a tremendous amount of time," he relates, "having to think about all these things that you don't really need to think about." Some people have an assistant that triages the Inbox. "Delegating certain things that hit your Inbox is a great way to remove a huge cognitive load. An assistant can get things off your plate and get them to the right person in your organization on their own."
Having an assistant triage your Inbox removes a huge cognitive load. Tweet this
Here at Mindmaven we call this shadowing. You're still managing your relationships through the Inbox, but with the help of an assistant you're getting tremendous lift. In fact, it's not uncommon for CEOs to free up 5-8 hours a week by simply implementing shadowing.
3. Hire a chief of staff.
A final piece of advice is to empower somebody to do a lot more on your behalf. Bill believes that a lot of the most powerful and time-efficient CEOs do this. They have a chief of staff who handles a lot of the internal requests on their time. This allows the CEO to focus on what's most important to move the company forward. "Their hand is on the tiller, but they have their chief of staff, who's very trusted, to manage a lot of these requests."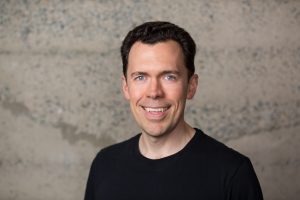 As a founder, operator, advisor and angel investor, Bill has helped dozens of companies launch, manage through hyper growth and win. Before joining First Round, Bill led LiveOps to $100 million in sales and hundreds of employees as the industry's leading cloud contact center. He also founded Jump Networks, a leading web calendar and personal organizer acquired by Microsoft.