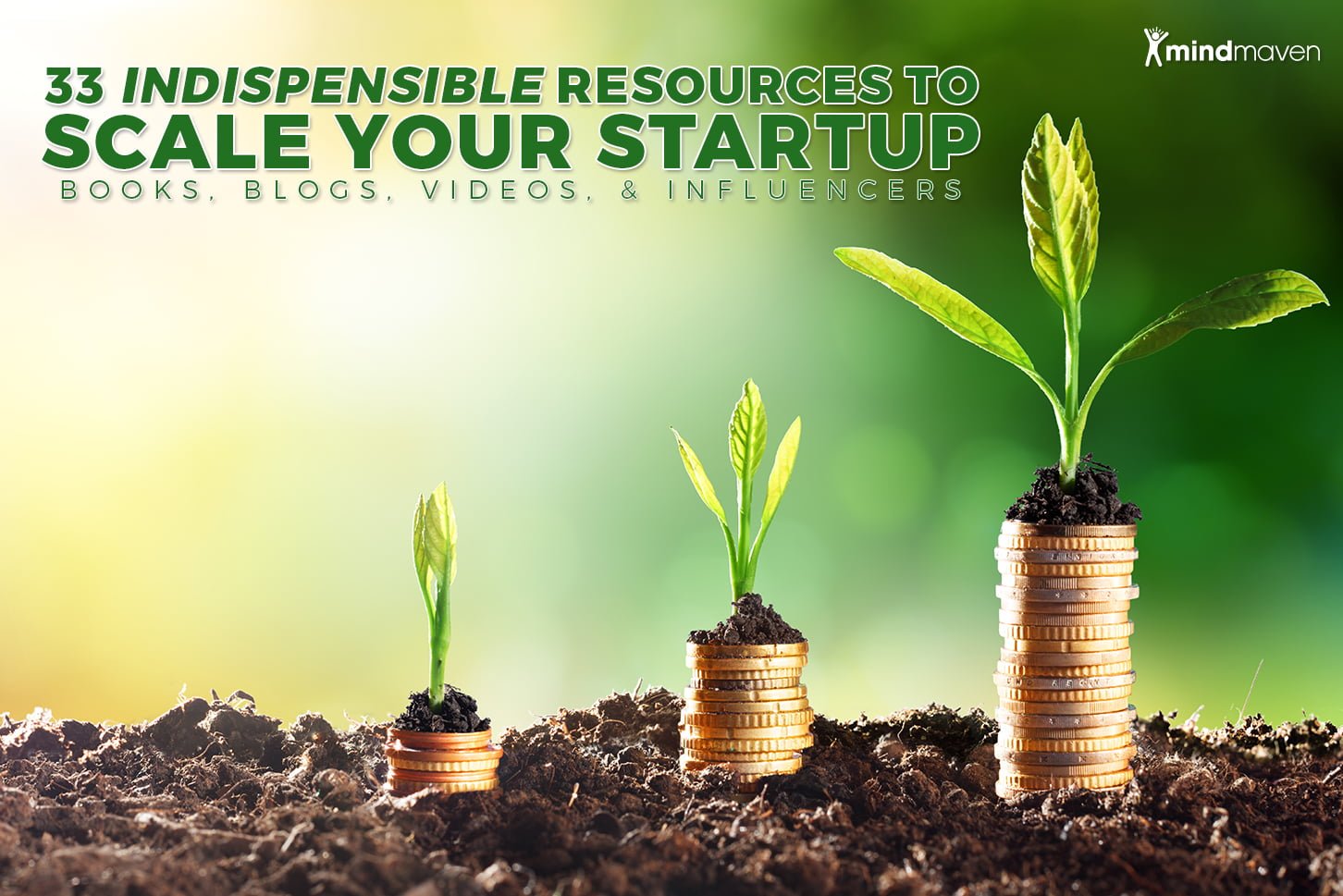 For this compilation, I asked some of Silicon Valley's top startup CEOs, VPs, and VCs for their recommendations on the best resources for scaling a company.
The result, as you'll see below, is a list of inspiring and informative blogs, blog posts, books, videos, and influencers that will provide you with powerful advice and insights to scale your organization.
Ready? Let's get started.
4 Must-Read Blog Posts to Scale Your Startup
Box is the quintessential startup success story. What began in a proverbial garage now enables over 150,000 businesses to share files and collaborate anywhere in the world. In this First Round Town Hall talk, Aaron Levie (@levie) shares what he's learned about scaling a company as a first-time founder and CEO.
Notes by Chris McCann on Stanford University's CS183C course—Technology-enabled Blitzscaling—taught by Reid Hoffman (@reidhoffman), John Lilly (@johnolilly), Chris Yeh (@chrisyeh), and Allen Blue (@allenb).
Another First Round Review article on the challenges of cognitive load and the complexity of scaling companies.
Started as an internal document, HubSpot published this slide deck of the HubSpot Culture Code. A great example on how to create a company culture your employees love, no matter the size.
6 Blogs and Online Magazines You Should Subscribe to to Scale Your Business
Harvard Business Review (HBR) is a general management magazine. HBR's articles focus on areas such as leadership, organizational change, negotiation, strategy, operations, marketing, finance, and managing people.
This project is from venture capital firm First Round Capital and is seen as the Harvard Business Review for startups. Articles focus on startup management, product, people & culture, and sales & marketing.
The blog center from venture capital firm Sequoia Capital provides insight into leadership, management and product.
Started in 2012 as a WordPress blog, SaaStr.com has developed into one of the largest web communities of SaaS founders and entrepreneurs.
Since 2003, Fred Wilson (@fredwilson) from Union Square Ventures has been posting daily to provide useful insights into the experiences and thoughts of a VC.
Tomasz Tunguz (@ttunguz) is a partner at Redpoint and writes data-driven blog posts about key questions startup CEOs face, addressing topics like fundraising, benchmarks, management, best practices, and team building.
7 Indispensable Books on Scaling a Startup
In "Scaling Up," Harnish (@agilescaleup) and his team share practical tools and techniques for building an industry-dominating business. These approaches have been honed over three decades of advising tens of thousands of CEOs and executives and helping them navigate the increasing complexities (and weight) that come with scaling up a venture.
Ben Horowitz (@bhorowitz), cofounder of Andreessen Horowitz and one of Silicon Valley's most respected and experienced entrepreneurs, offers essential advice on building and running a startup—practical wisdom for managing the toughest problems business school doesn't cover, based on his popular Ben's Blog.
Bill Walsh is a towering figure in the history of the NFL. His advanced leadership transformed the San Francisco 49ers from the worst franchise in sports to a legendary dynasty. Bill Walsh taught that the requirements of successful leadership are the same whether you run an NFL franchise, a Fortune 500 company, or a hardware store with 12 employees.
In this book, Lencioni (@patricklencioni) brings together his vast experience and many of the themes cultivated in his other best-selling books and delivers a first: a cohesive and comprehensive exploration of the unique advantage organizational health provides.
A thought-provoking, accessible, and essential exploration of why some leaders ("Diminishers") drain capability and intelligence from their teams, while others ("Multipliers") amplify it to produce better results.
The Four Steps to the Epiphany is one of the most influential and practical business books of all time. The book offers the proven four-step Customer Development process for search and offers insight into what makes some startups successful and leaves others selling off their furniture.
The visionary CEO of Zappos (@Zappos) explains how an emphasis on corporate culture can lead to unprecedented success.
3 Must-Watch Videos to Scale Your Organization
A great collection of videos on leadership from The Talks at Google.
Simon Sinek (@simonsinek) has a simple but powerful model for inspirational leadership, starting with a golden circle and the question: "Why?"
An amazing collection of videos of best practices and thought leadership only few people know about.
13 Brilliant Influencers to Follow to Scale Your Firm
Many thanks to these brilliant and inspiring people for revealing their top resources:
Author, "Predictable Revenue" and "From Impossible To Inevitable" | @motoceo
#2: Andrew Lee
Co-Founder & CEO, Esper | @_andrewlee
Vice President, True Ventures | @cvorkink
Partner Operations Manager, First Round Capital
Managing Partner, Point Nine Capital | @chrija
Vice President of Engineering, Pivotal Labs, West Coast
Analyst, Javelin Venture Partners | @jeremybanon
CEO, TapInfluence | @PromisePhelon
Director, Pivotal Labs
Advisor & consultant, ThriveOn, Patreon, Haystack | @leepnet
Co-Founder & COO, Contactually | @cappaert
Investment Analyst, MHS Capital
Co-Founder & CEO, Contactually | @skeevis
Your Turn
Alright, that's it from us! But what about you? What are your top resources on scaling a startup? Share them in the comments below! They may just make their way onto the next list.