We are putting you on stage to perform – let us handle the rest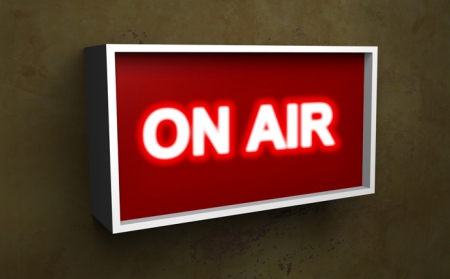 The most important factor in Network Relationship Marketing (NRM) is that you are on stage for delivering relevant, meaningful and valuable experiences to those people that matter most to you. The better you are at producing great experiences, the more success you will drive from your network in the form of awesome opportunities.
The true benefit of NRM can be harvested from changing the game from an ad hoc nature to a programmatic approach. But your time is a highly valuable and, unfortunately, very scarce resource that you need to protect.  Since you might already often be faced with a to-do list that is longer than you can ever get through you might be asking yourself "How am I take on the extra work that NRM Programs brings?"
This is where an Engagement Manager (EM) comes into play. An Engagement Manager is a fusion between an Executive Assistant and Chief of Staff that we can help empower to deliver the kind of experiences to your network that you would not be able to pull of on your own.
Why should you have an Engagement Manager?
Its simple – to get the best opportunities from your network, you need to interact more with your network.

Not only that, you also need to make sure you are delivering valuable experiences that are perceived as valuable.

However, that takes time and effort. Mindmaven's mission is to make this easy for you.

One of our best tools to achieve this is the concept of the Engagement Manager.

We have seen our clients produce efficiency improvements of 10X.

This results in an increased level of interacting with your network and subsequently more business.
So if you have us train your assistant to gain NRM skills or hire one of our resources – it is a fact that to succeed, you need to master the ability of leverage in NRM. We are simply offering the fastest path to get there.
If you are interested please let us know
How we can help you find and work with an Engagement Manager
Our team is a highly focused well-trained team of professionals that know more about Relationship Management than any other service. NRM is all we do.

We have a proven training process that shortcuts the trial by fire process many people face when learning to work with a support resource. 

Our training process will help you assess a candidate's aptitude to grow into an Engagement Manager and dramatically increase the likelihood of long term success. 

We can help assess a candidate's aptitude to grow into an Engagement Manager and dramatically increase the likelihood of long term success.

We train the EM to help you deliver great experiences to your network, save you massive amounts of time and providing a high intensive focussed success and balance. 

We implement and train you and your EM on optimal systems and workflows that will empower an effective working environment.
Already have an In-House Resource?
We have developed a coaching and training program that helps you turn your high-potential EA or Admin into your very own Engagement Manager.

You are changing a person who is probably wildly regarded as cost-overhead to a person who is heavily influencing your actual profitability.

Your EA's benefit is even more rewarding – she or he is getting the opportunity to directly influence the success of your firm's business by doing more meaningful and relevant work. Many of our certified alum report a significant increase in feeling fulfilled on the job.
Contact us if you want to learn more about this program