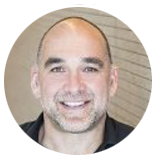 Service Industry: Technology Recruiting
Ali's one sentence to describe the project:
"We increased our inbound opportunities from last year by over 100% in a down economy by just changing how we manage our relationships. It didn't take too much to see some substantial results."

Why Ali was a great client:
It was Ali who I was first introduced to at Riviera Partners. We talked and he told me that while most participants in his industry believe that the business is becoming more transactional, he believes that the opposite is true. He believes it is about relationships and that this will become only increasingly more so over time. This intrigued me. Through working with Riviera Partners, I learned how true this really is. What made Ali such a great client was that he became fascinated by the concept of seeing the world through his clients' eyes, and he was then able to formulate the right steps to serve his clients better. If you were to work with his company today, you would notice that they  work very hard to genuinely understand your needs. Ali knows that it takes the ability to listen and to be genuinely curious. He asks questions!
What Ali said about the project we collaborated on:
"One of the key results we achieved was making our message more meaningful and relevant to our client base."
"The strategies we developed were actionable, and we were able to implement them successfully."
"Having Patrick as a entrusted 3rd party who sees things from a neutral perspective helped us significantly in finding the right answers."
"After implementing some NRM programs, we experienced a <100% increase in opportunities."
Here is something Ali did not expect:
Empathy: This process helped us to understand the perspectives of the persons we are interacting with much better. Once that is achieved, it is much easier to be meaningful and relevant to the people you care about most.