Change is Constant (and Good)
I recently had the opportunity to listen to the very energetic Gary Vaynerchuk. As usual, it was a fantastic speech with a lot of very clear statements that I believe to be true. At one point, Gary was asked if he thinks kids growing up in the social media world and not reading books is a problem. His answer was no and 'get with the program'. The world is changing and always has been.
When we were kids, there were things our parents were worried about that we thought they were lame for. Now, we're the parents and our kids might end up thinking we are lame for our worries about social media. Truth is, we turned out alright and so will our kids. These are a few of Gary's thoughts and since the audience was mostly comprised of parents (or grandparents), there were some who were hesitant to accept his thesis wholeheartedly.
I can completely understand that accepting a theory like this can be hard to do. Nevertheless, I think Gary is sharing some very fundamental truths. It is a lesson on letting go and simply knowing that life is about change. The more we can accept that, the easier it is to live life fully, achieve your greatest potential and get the most out of it.
[fusion_builder_container hundred_percent="yes" overflow="visible"][fusion_builder_row][fusion_builder_column type="1_1″ background_position="left top" background_color="" border_size="" border_color="" border_style="solid" spacing="yes" background_image="" background_repeat="no-repeat" padding="" margin_top="0px" margin_bottom="0px" class="" id="" animation_type="" animation_speed="0.3″ animation_direction="left" hide_on_mobile="no" center_content="no" min_height="none"]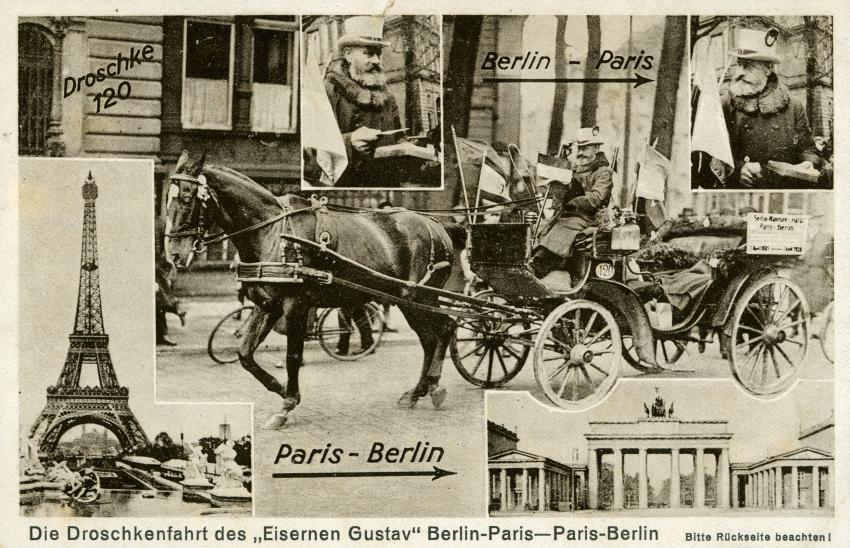 Are You a Gustav Hartman?
Gustav Hartman was a horse-drawn carriage driver in Berlin in the 1920's. He decided to take his carriage from Berlin to Paris to protest and prevent cars from being allowed on Berlin streets. In fact, it was probably one of the first stories that went viral because almost the whole way to Paris, the streets were lined with people cheering and supporting his cause. Years later, they even produced a movie about him. He became famous and earned the title of 'The Iron Gustav'.
Almost 100 years later, we can look back on that and see the insanity of his endeavor. It is a fantastic lesson of how hard it is for us to let go of the way things are and accept the way life is changing. It is also an example of how we romanticize what we have and what was. This can make it more painful for us to make the necessary transitions in life. Therefore we face the real risk of becoming dinosaurs. The question is, when it comes to any change you face, are you being like Gustav Hartman?
I don't expect anyone to completely follow Gary in his 'suck it up – it's the way it is' statements.
However, we can aim to become a bit more open minded and willing to look at what the change really means. Specifically, try to find the positive things in that change. The more you do that, the easier this change will come and eventually be a good thing. You will end-up with what is called a growth-mindset (https://mindmaven.com/blog/2010/07/01/do-you-have-a-growth-mindset/) and I think that is always a very positive outcome.[/fusion_builder_column][/fusion_builder_row][/fusion_builder_container]